Institut Pertanian Stiper Yogyakarta Journal (INSTIPER Journal) is an integrated management system of INSTIPER journals which allows editors to manage and organize their journals that they can work more efficiently and effectively, particularly in a team.
A B C D E F G H I J K L M N O P Q R S T U V W X Y Z All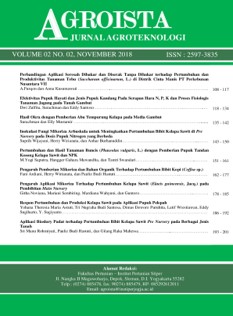 AGROISTA : Jurnal Agroteknologi
Agroista diterbitkan oleh Institut Pertanian Stiper Yogyakarta. Agroista merupakan sarana informasi ilmiah perkembangan ilmu Agroteknologi yang mencakup berbagai komoditas perkebunan dan pertanian yang berupa hasil penelitian ilmiah dan kajian teoritis.
View Journal | Current Issue | Register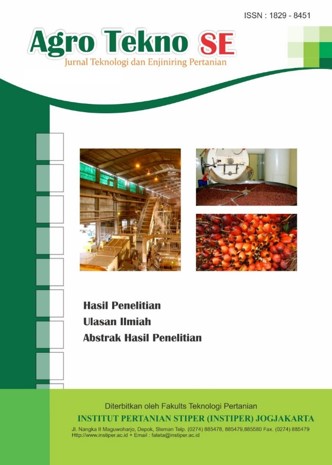 AGROTEKNOSE (Jurnal Teknologi dan Enjiniring Pertanian)
Jurnal Agroteknose merupakan jurnal ilmiah yang mempublikasikan hasil-hasil penelitian dan mengulas permasalahan di bidang ilmu dan teknologi pertanian (teknologi pengolahan, keteknikan, dan teknologi industri pertanian-perkebunan).
Jurnal Agroteknose diterbitkan oleh fakultas Teknologi Pertanian Instiper Yogyakarta. Terbit dua kali dalam setahun.
View Journal | Current Issue | Register
1 - 2 of 2 Items